Organisation Charting Software for Any Business, Any Market, Any Size
Online – Desktop – Enterprise
Every company needs to create and share organisation charts, company org charts or organigrams. There is no substitute for visualising the organisation structure, and by using our org chart software you will quickly get the visual information you need. Company size really does not matter; whether the company is 50 employees or 50,000 employees OrgChart software will do the job. Thousands of companies have come to rely on our Org Chart software solutions as the easiest and most accurate way to create organisation charts, visualise talent, and more.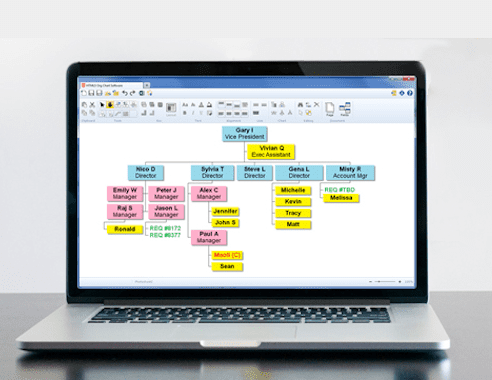 The #1 Online Org Charting Solution
OrgChart Now makes creating, maintaining and sharing org charts simple and efficient.
With OrgChart Now, all you need is a web browser – no need to download, install, or configure anything. If you are looking for organisational charting software for a team of 1 or for your entire organisation, OrgChart Now is engineered to meet your needs and grow with you.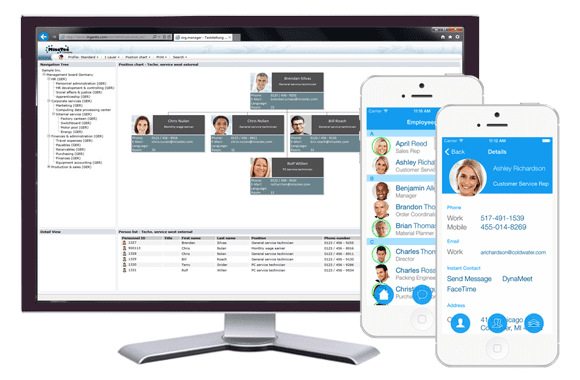 The Gold Standard For Enterprise Org Charting Solutions
Providing unparalleled power and performance.
OrgChart Enterprise is the ultimate charting and workforce planning solution allowing for the ultimate flexibility in layout, content, and design. Direct integration with the leading HR systems allows for quick creation and maintenance of your organisational charts and visualisations.
Which Org Chart software product is right for your needs?
OrgChart Platinum

OrgChart Now

OrgChart Enterprise

Platform
Desktop
 Cloud
Enterprise
Easy Org Chart Creation
✔
✔
✔
Chart Automation
✔
 ✔
✔
Workforce Planning
✔
 ✔
✔
Talent Visualization
✔
 ✔
✔
Re-Orgs & Mergers
✔
 ✔
✔
Succession Planning
✔
 ✔
✔
OrgCharting with Excel
✔
 ✔
✔
Dynamic Organizational Charts
✔
✔
Collaboration & Publish
✔
✔
✔
Import Data
✔
✔
✔
Audit Trail for Changes
✔
 ✔
Cloud Connectors
✔
 ✔
✔
Reports and Templates
✔
 ✔
✔
Mobile Access Worldwide
✔
 ✔
✔
Simultaneous Views
✔
 ✔
✔
Advanced Security
✔
 ✔
✔
Publish to Web
✔
✔
✔
Publish to MS Office & Interactive PDF
✔
 ✔
SharePoint & Office 365 Integration
✔
 ✔
OrgChart Platinum
OrgChart Now
OrgChart Enterprise
Learn More
Learn More
Learn More
Start Free Trial
Start Free Trial
Buy Now
Buy Now
Call+44 (0) 139 234 0364
Upgrade
Upgrade
 Call+44 (0) 139 234 0364
Trusted by organizations worldwide, including: